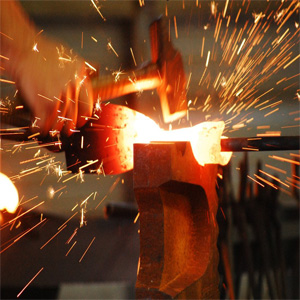 OMNI FORGINGS was established in 1983 and ISO-9001 : 2008 certified company. OMNI FORGINGS is a manufacturing close die forging as per customer's drawing & specification. In the weight range 0.2 to 20 KGs single piece weight and having 6000 M.T. capacity per annum
We have a well developed die shop to design & develop the die and toolings to high level accuracy and hance we are able to manufacture the critical profile forging components. We have proccesing the raw materials (steel) directly from well known & prime quality manufacturing steel plants for better quality of forging components.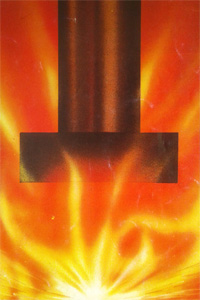 Our technical expertisation , Pre-Availed machinery and man-power capacity against set targets , the availibility of all necessary instruments and infra-structure to generate and maintain quality norms have rendred us for " A plus" vender categories storms and we have been approved by OEMs.
By strict monitoring of orders and developing stock plans in material. We maintain delivery schedules in accordance to the requirements in time.
Our Vision
We are dediacted to satisfy our customers by our best quality product and response. Our strength is our professional project planning and quality product.
Our Mission
Our mission is to provide defect free manufacturing & supplay.
Why We?
Business Approch
We belive that each and every customers are most unique & valuable for us. Each job required a special attention to meet ever growing customer's needs.
Commitment for Responsibility & Quality
Trust & Reliability &nbsp: Our clients have a esteemed name/brand in india and overseas. people know us, customer remember us and our business is based on our good name, recognized by clients. We are providing complete satisfaction. Quick Turnaround & Prompt responsiveness &nbsp: Your E-mail replay thoroughly in a matter of hours. All small task as well as the entire work will be accomplished in reasonable short terms. Most of our clients point this as the greate difference between us and the other forging manufactures.